Our Equity Director, Ms. Hazell Ng, helms our Malaysia Practice Group. She had completed her legal training in both Singapore and Malaysia.
Our team regularly handles wealth management matters for our Malaysian clients, including but not limited to contentious and non-contentious issues relating to trust property. We are also well equipped to provide representation for international arbitration for both construction and commercial disputes based in Malaysia.
We work closely with our counterparties in Malaysia, including law firms and institutions, to ensure that your needs are attended to expeditiously.
Pengarah Ekuiti kami, Cik Hazell Ng, menerajui Kumpulan Amalan Malaysia kami. Beliau telah menamatkan latihan undang-undangnya di Singapura dan Malaysia.
Pasukan kami secara kerap mengendalikan urusan pengurusan harta untuk pelanggan Malaysia kami, termasuk tetapi tidak terhad kepada isu-isu perbalahan dan perselisihan yang berkaitan dengan harta amanah. Kami juga berkelengkapan baik untuk menyediakan perwakilan untuk timbang tara antarabangsa bagi kedua-dua pertikaian pembinaan dan komersial yang berpangkalan di Malaysia.
Kami bekerjasama rapat dengan rakan niaga kami di Malaysia, termasuk firma dan institusi undang-undang, untuk memastikan keperluan anda dapat dilayani dengan cepat.
Contact: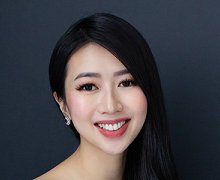 Hazell Ng
Head of Private Wealth and Matrimonial Practice