Win in the High Court
Published on 6th October, 2023 by The Secretariat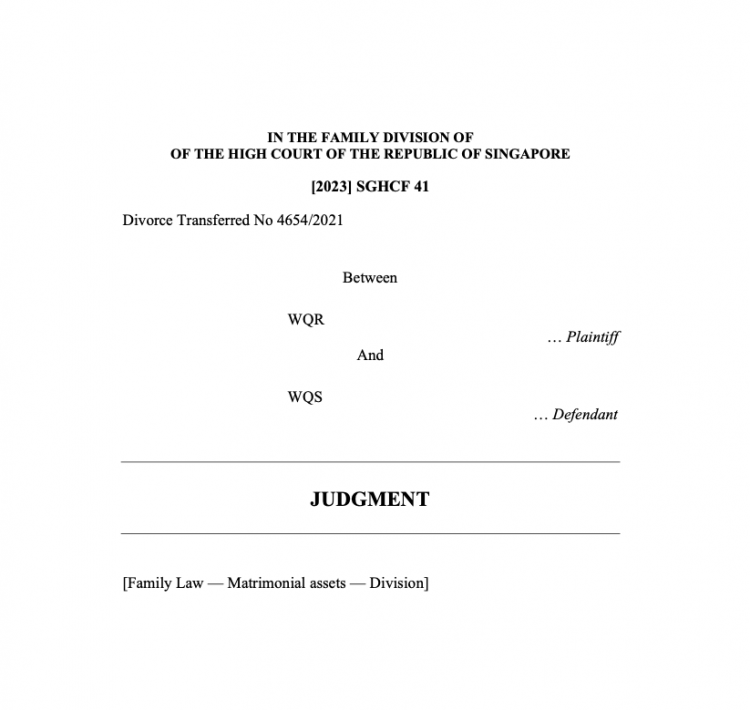 In a recent judgement delivered in the High Court (by the Honourable Senior Judge Andrew Ang in WQR v WQS [2023] SGHCF 41), the High Court ruled in favour of our client (the Wife) in connection to divorce proceedings involving assets worth in excess of $30 million.
Our team at WMH was led by our Joint Managing Director Mr Mark Lee and Associate Director Ms Sarah Yeo.
Parties had amassed substantial assets over the course of a more than 30 year marriage with the bulk of such assets comprising of various shareholdings held by our client across multiple companies both in Singapore (including a Family Office) and Malaysia. The Husband mounted various arguments of a cross share sale agreement, trust holding of shares, tracing of dividends from shares, etc, which were all dismissed by the High Court.
Ultimately, the Husband failed entirely in his claim for a share of around $15 million. On top of that, the Husband was ordered to divest himself of the matrimonial home and return various properties/assets to our client (including the repayment of a loan exceeding $1 million).
The case is particularly significant in that, the High Court had also found the following:-
a. Noting that the facts of the case were "exceptional", the High Court assessed parties' indirect contributions to be in the ratio of 80:20 in favour of our client, departing from the trend towards equal division in long marriages.
b. In finding that the Husband had failed "to make full and frank disclosure" and that he "persistently refused to do so even when so directed", the High Court agreed and drew an adverse inference against the Husband.
c. The High Court also held that the case was one where it would have been appropriate to make a costs order against the Husband.