Wmh Shortlisted for Three Regional Awards
Published on 20th December, 2018 by The Secretariat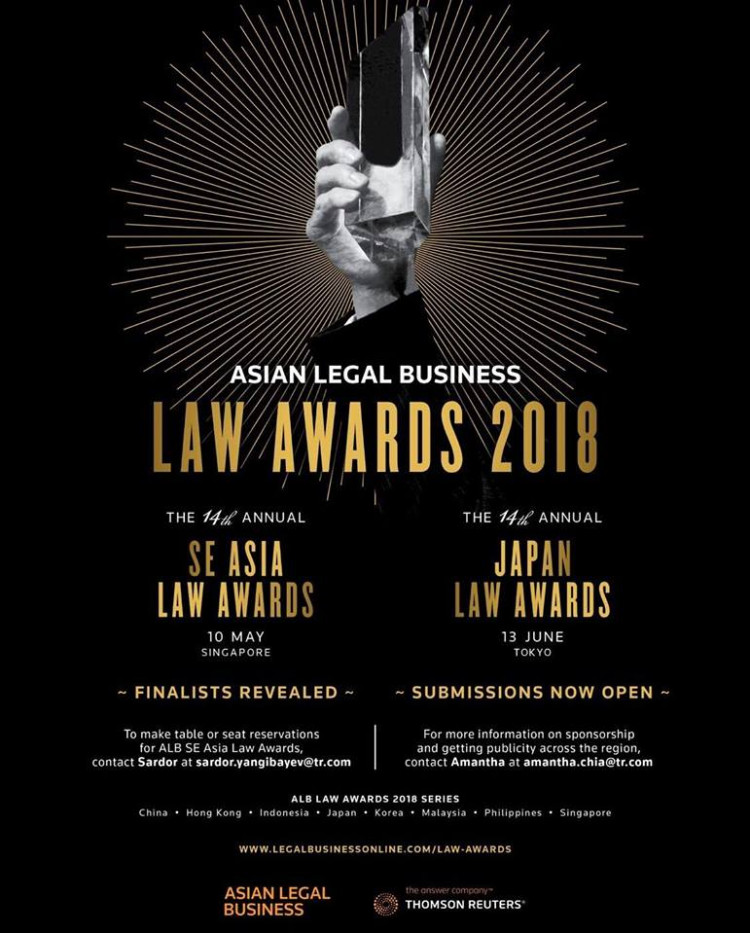 WMH Law Corporation selected as finalist for prestigious regional awards in Southeast Asia
WMH Law Corporation has been shortlisted for three (3) awards at the 14th annual Asian Legal Business ("ALB") South East Asia Awards 2018. The Awards recognise the excellence and outstanding achievements of South East Asia's leading law firms and is hailed as "the pre-eminent legal awards in Asia".
This year, alongside bigger local and international law firms, WMH Law Corporation has been recognised and shortlisted as a finalist for the following coveted awards:-
Rising Law Firm of the Year;
Dispute Resolution Boutique Law Firm of the Year;
Corporate Citizenship Law Firm of the Year.
The above regional recognition re-affirms our firm's commitment to provide premium legal services to our local and transnational clientele.
WMH Law Corporation is grateful for the trust reposed in us by our clients, both former and present. WMH Law Corporation remains unwaveringly committed to excellence, dedicated to our clients' causes and looks forward to continue to be of service to our clients in the future.